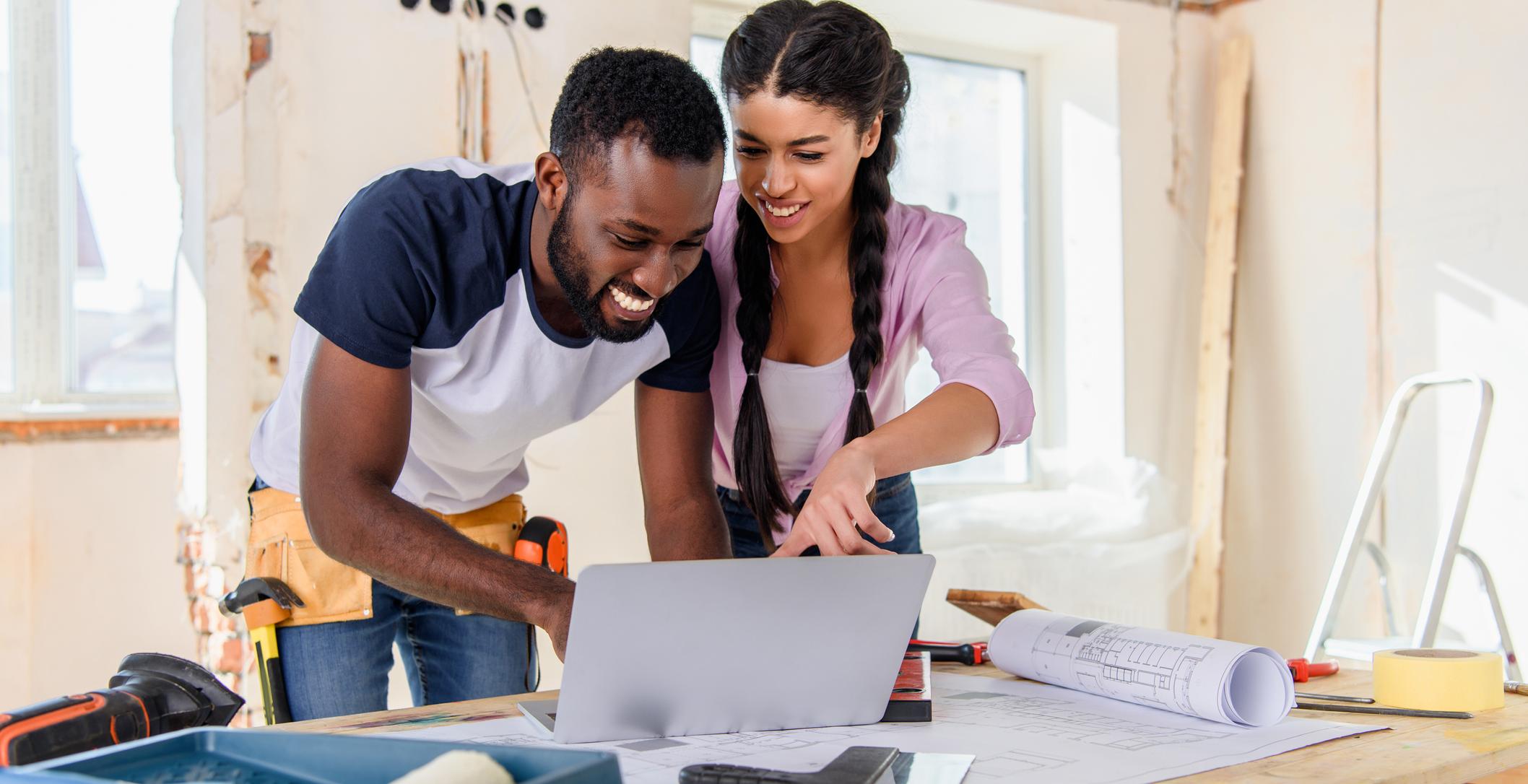 Should You DIY or Hire a Pro for Your Next Home Project?
Wednesday, July 22, 2020
Read Time: 3 mins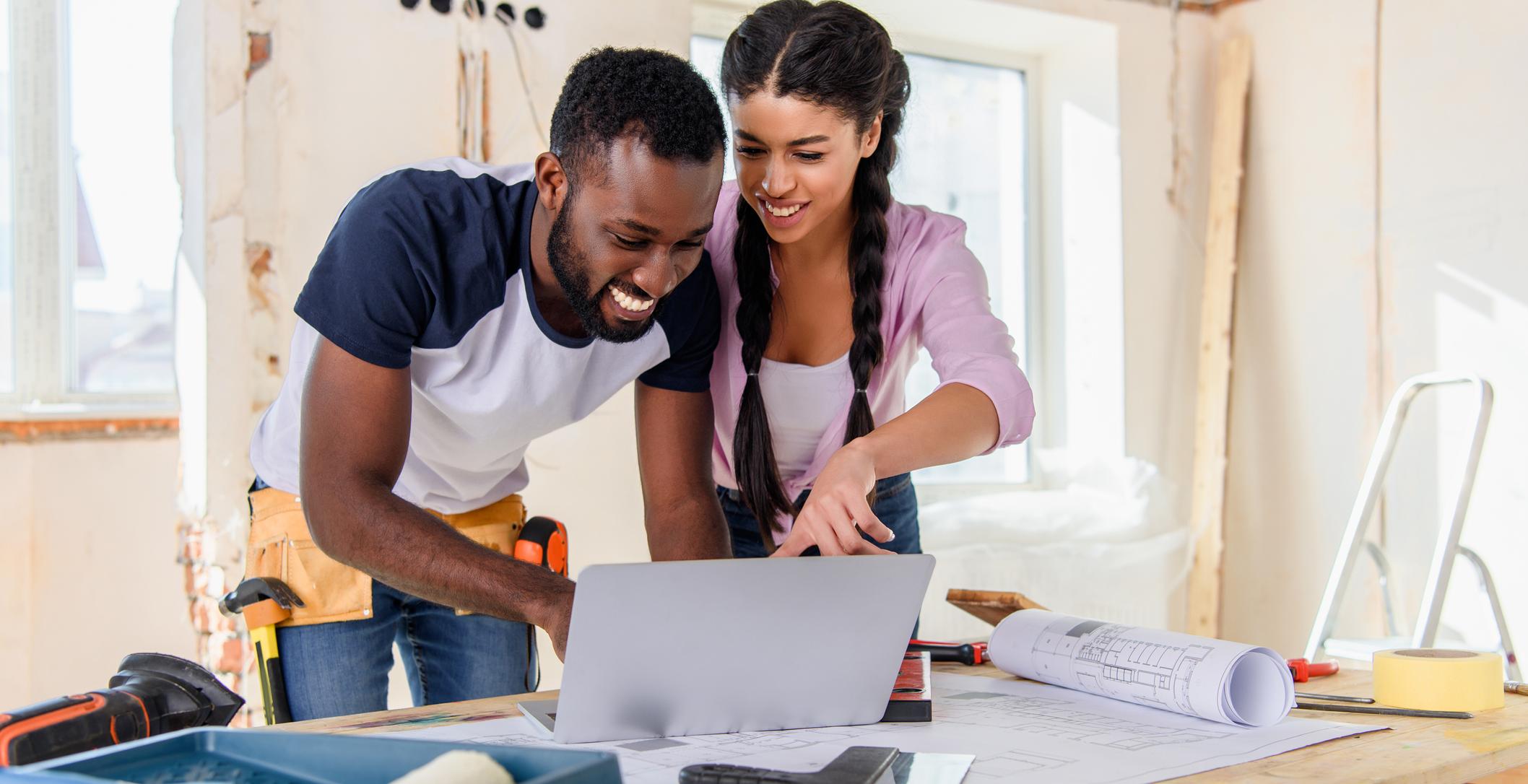 With more time at home, you may be considering a few home projects. When tackling a home project, many times, it will be less expensive to do it yourself because you're not paying for the labor cost. But, there are some projects where it really may be worth hiring a professional for the job. If you're willing to spend a little more time to learn a new skill, it really could save you money in the long run.
Plumbing
There are multiple plumbing projects that you can most likely complete on your own. If you're looking to install a new toilet or sink, you may be able to do these jobs yourself. For more complex plumbing projects that require work to hidden and underground pipes, it's probably best to contact a licensed plumber. After all, water can cause a lot of damage to your home, so the extra cost for labor might be worth it.
Electrical
When it comes to installing new light fixtures or replacing a ceiling fan, you most likely already have the tools you need to get the job done. Just be sure to turn off any electricity to the area where you'll be working and follow the installation instructions provided. Due to the dangers associated with working with electricity, more complex electrical jobs are best left to a licensed electrician. If you have a job involving a gas line, you should also call in an expert.
Landscaping and Fencing
From planting new bushes to using pavers to build an outdoor patio, there are multiple landscaping projects you can take on yourself to immediately transform your home's curb appeal. Just remember for any project where you plan to dig, be sure to call 811 before you start digging. 811 is the national number you can call ahead of time to have utility lines marked to prevent you from accidentally disturbing an underground utility line.
If you have trees that need to be removed or even trimmed, it's best to contact an expert. Many factors go into tree removal and cutting, and if it's not done right, it can lead to property damage and serious injury.
As far as fencing is concerned, deciding to do-it-yourself will depend on the complexity of the job and whether you have the appropriate tools to get the job done. Get a few estimates and then decide if you'd prefer to save on the labor cost by doing the work yourself. Also, consider the cost of any additional tools you might need to rent or purchase.
Home Modifications and Additions
From building a deck to knocking down a wall to create a more open floor plan, most home modification and addition jobs are best left to the expertise of a licensed contractor. Many of these types of projects will require a permit, and some permits require a licensed contractor to complete the work.
If your home is in a neighborhood with a Home Owners Association, it's also a good idea to check with them before starting these types of projects in case they have any special requirements. Plus, if you ever decide to sell your home, there will most likely be a home inspection that could find issues with a job that was not completed by a professional.
Cosmetics
Cosmetic improvements such as painting, installing molding, replacing hardware, or putting up a backsplash can have a huge impact on your home's appearance. And, these are the types of jobs you can most likely complete yourself. To help save on the cost for materials, wait until paints and painting materials go on sale. Also, check thrift stores and estate sales for items that you might be able to refurbish for a fraction of the cost compared to purchasing new.
Flooring
If you're looking to install new floors, the type of flooring (and your skill level) will determine whether or not you should hire a professional. If you're looking to install a tile floor or hardwoods, these will take a greater amount of skill and time to perfect. There are many flooring options that are more ideal for DIYers such as laminate click-together flooring or peel and stick vinyl.

Making the decision between hiring a pro and doing it yourself will depend on your experience, budget, materials, and complexity of the job. With a few how-to YouTube videos and home-improvement blogs, you can make upgrades to your home on your own without paying for the extra labor costs. In many cases though, hiring a professional can be the safest and most efficient way to get a project done. Either way, many of these projects can increase the value of your home and will allow you to continue enjoying the home you love.