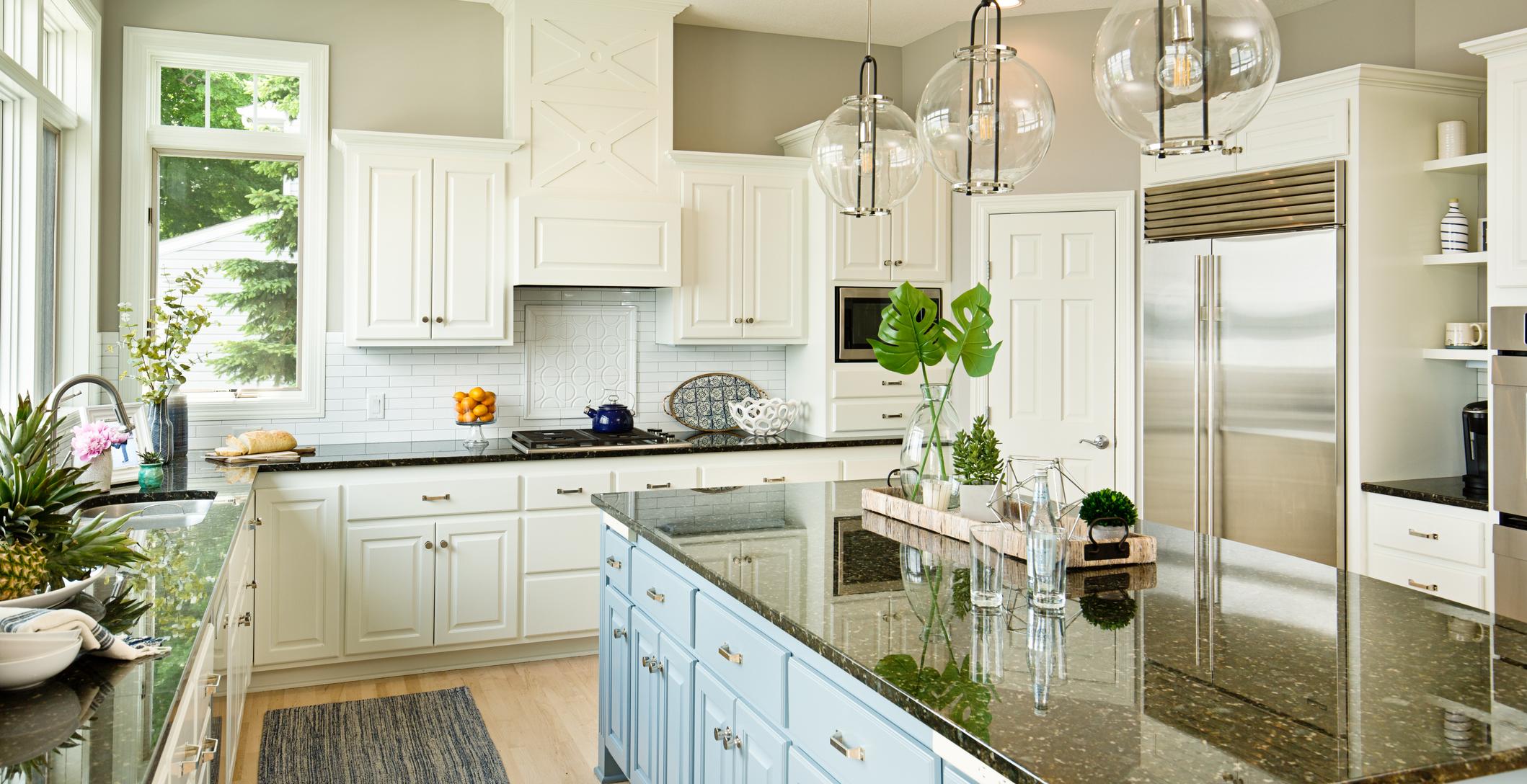 Home Projects That Can Increase the Value of Your Home
Friday, August 30, 2019
Read Time: 3 mins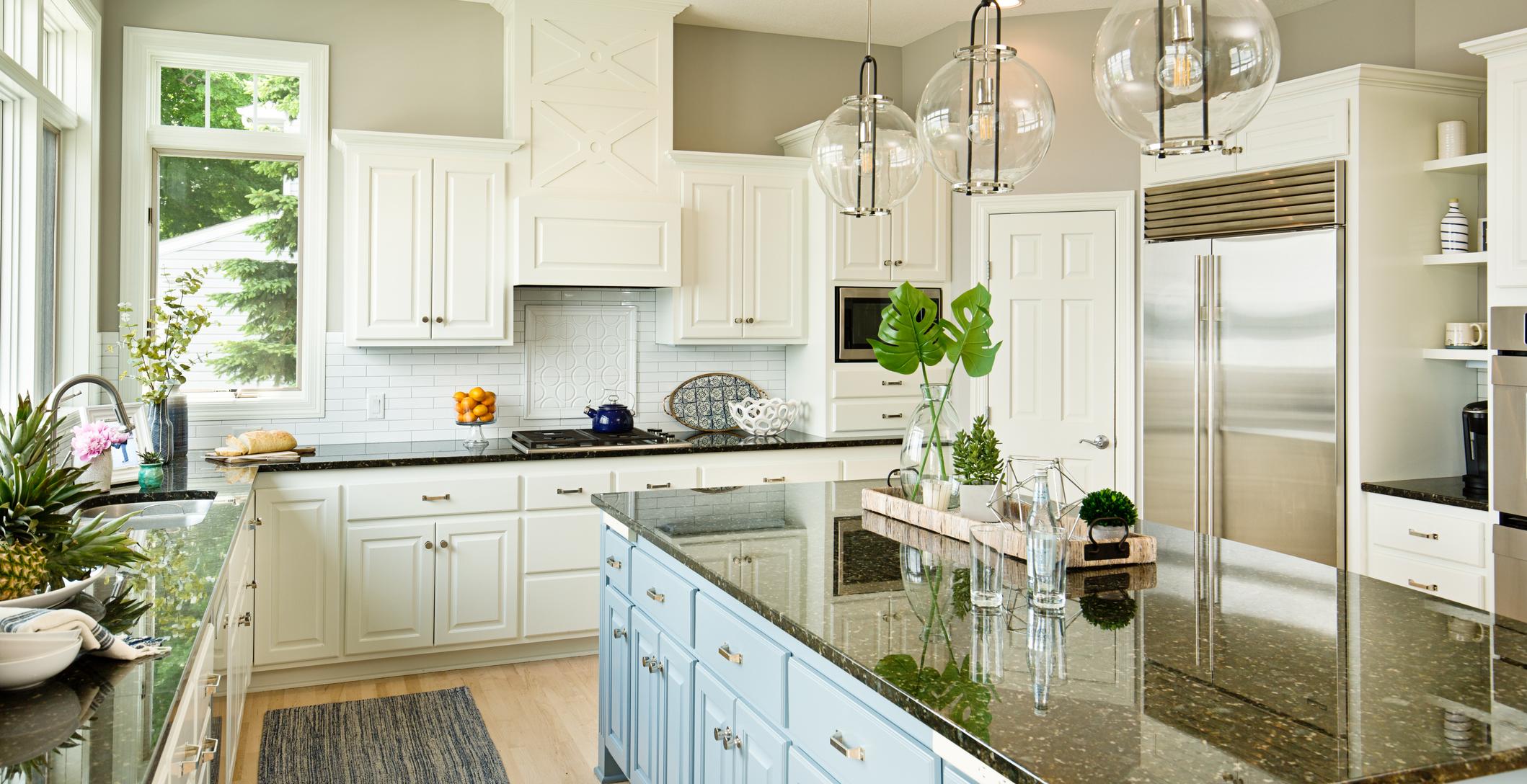 Whether you've been inspired by Chip and Joanna Gaines' latest "Fixer Upper" transformation or by the DIY home improvement project pins that flood your Pinterest feed, you know it can be overwhelming when deciding on which home projects to tackle first.
Home improvement projects could potentially increase the value of your home, even if you're not planning on moving anytime soon. In this article we discuss a few home improvement projects that may increase your home's value and could help you transform your current home into your dream home - using your home's equity to pay for it!
Kitchen updates.
As the heart and soul of the home, the kitchen is one of the most important rooms in a house to keep updated, especially since it's where you and your family spend the most time. The cost of a kitchen remodel can vary greatly depending on the complexity of the job and the materials you choose. A minor kitchen remodel may include new hardware and paint for the cabinets, updated countertops, new tile flooring, or a trendy subway tile backsplash. A more complex remodel could involve changing the layout of the kitchen, replacing cabinets and all new appliances.
Average cost: $12,606- $35,068*
Roof replacement.
If you notice water stains on your ceiling, curling or missing shingles, your roof is showing its age and it's most likely time for it to be replaced. Replacing your roof is not as glamorous as a kitchen remodel. However, it should still be a top priority as it will help keep your house and family safe, while improving its curb appeal. Plus, if you are looking to sell in the near future, a new roof will be appealing to potential buyers. The cost will depend on the size, pitch, accessibility and roofing material used. Most houses in our area use asphalt architectural shingles which are known for their durability.
Average cost: $5,336 - $10,461
Landscaping.
Sometimes first impressions do matter, at least they do when it comes to the outside of your home. Make your house the envy of the neighborhood with simple projects that boost curb appeal, such as adding trees, mulching or pine straw, or building a front porch or patio area. Not only could landscaping projects potentially deliver big returns, they'll also make your yard more enjoyable for you and your family.
Average cost (minor landscaping): $403 - $1,161
Average cost (deck addition): $7,000- $24,000
Average cost (patio addition): $1,823- $4,962
Siding installation.
In addition to landscaping, another way to boost your home's curb appeal is by updating the siding. Today, there are many options, colors, and materials for you to choose from to make the exterior of your house look beautiful. Some of the most popular siding materials are vinyl, cedar wood shingles, fiber cement, engineered wood, and stucco.
Average cost: $5,093 - $14,574
Replacing windows.
Are your windows showing signs of age? With high humidity levels in the Midlands, wooden windows will decay more quickly than vinyl. Older windows have a tendency to let air out (and in), something the newer more energy efficient windows can prevent. Replacing your windows could mean additional savings on your energy bill.
Standard windows (basic vinyl replacement window) will cost you about $600 per window with installation fees. However, if you choose to go with wood windows, you're looking closer to $900 per window. If you need to have an existing window and frame removed before installing a new window, it could cost an additional $100 per window. The amount of windows your home has will influence the cost. For example, the average single family home in our area has roughly 10 windows.
Average cost: $3,000 - $10,000
(Large homes with custom work can easily total $20,000.)
Ready to get started?
You can use the equity in your home to get that "Fixer Upper", Pinterest-inspired home with a Home Equity Line of Credit. Use your home's equity and set up a Home Equity Line of Credit to use for your renovations. A Home Equity Line of Credit is convenient and flexible. The best part is you can use funds from your Home Equity Line of Credit as projects come up and as you need it. You can borrow up to 80% of your home's current value, minus any existing first mortgage balance.


*Home repair estimates and average costs provided in this article were from Homeadvisor © 1999-2019 HomeAdvisor, Inc. All rights reserved. AllSouth strives to keep its information accurate and up to date.