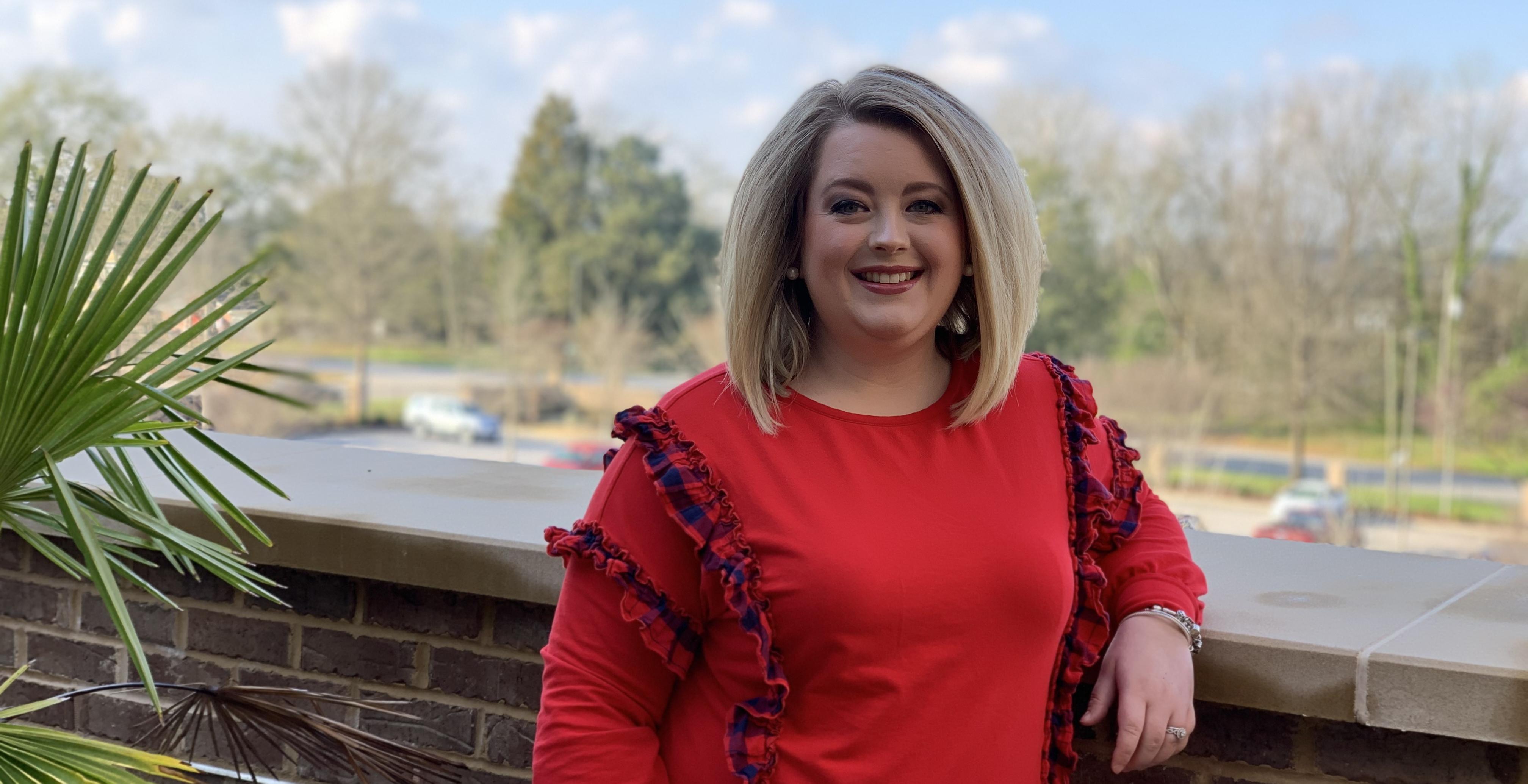 Answering Your Questions, AllSouth AllStar Christin
Wednesday, February 26, 2020
Read Time: 3 mins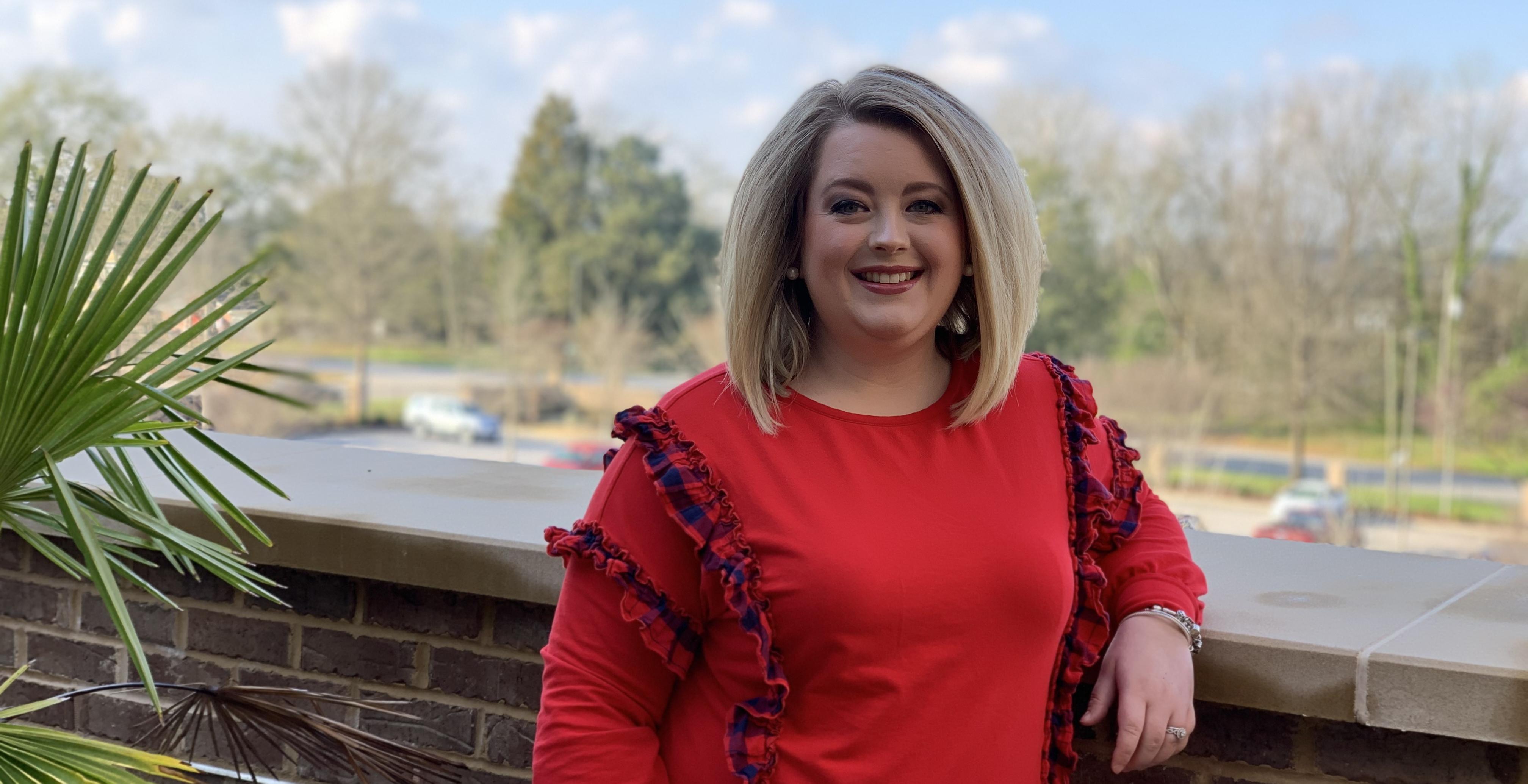 AllSouth AllStar Christin has been with us for five years, and she has worked multiple positions within our call center and operations. Today she is our Team Lead for Electronic Services Department. Electronic Services is one of our behind-the-scenes 'engines'. They help members use Online and Mobile Banking and all of its different products along with answering questions that come through our different electronic channels."We are responsible for assisting members with their day-to-day account needs by email, fax, and mail. We also offer internal support to branch staff when they need help assisting a member with anything related to Online and Mobile Banking or Telephone Banking."
There isn't a 'typical' day for Christin and Electronic Services as we continue to enhance our product and service offering. "One thing I love about my job is that each day is different. I never know what kind of requests or questions we are going to get, so it keeps me on my toes. A typical day consists of running reports, answering questions for branch representatives, writing letters to members, and assisting members by phone when they need specialized or extra help resolving an account issue or complaint."
Trinity, a Team Lead for our Call Center, shared this about Christin, "Christin is amazing at what she does for the Credit Union. She is always willing to assist regardless of the situation, request, or problem. She is very knowledgeable about the policies and procedures of AllSouth, the different services we offer, and she performs her job with ease. It's a pleasure to work with Christin because she is not only a sweet spirit; she is also a rock star when it comes to assisting our members."
When you watch Christin work or are lucky enough to interact with her, you quickly get the sense that she enjoys what she does. "I love that my job allows me to help people. Many of the members I interact with don't live in the area and aren't able to visit a branch in person for assistance. Giving them an option to take care of their accounts by email or fax allows them a way to still receive help quickly in a way that is convenient for them. For example, last year, a woman contacted us for help with her elderly aunt's account. She lives out-of-state and had recently moved her aunt to an assisted living facility near her home so that she could better oversee her aunt's care. Several of the accounts needed to be updated, which would normally require the member to visit one of our locations. Through a series of phone calls and emails, I was able to help the woman get a Power of Attorney on file for her aunt's accounts and update the accounts by mail instead – which was an easier alternative for her. I still stay in contact with the woman and her aunt and assist with the accounts whenever needed. It's the opportunity to develop relationships like these that make AllSouth a great place to work."
When we asked around about Christin and her work – everyone had really nice things to say. She has become one of our 'go-to' team members at AllSouth. "Christin cares about our members and her co-workers. She thrives every day to provide great service and to be that employee that stands out in all situations," said Devra when asked about what makes Christin an AllSouth AllStar.
Outside of work, Christin's favorite place to be is with her family. Christin and her husband recently welcomed their first child, a baby girl in October. When she's not caught up in new-mommy duties, Christin enjoys volunteering in the media ministry with her local church, where she helps with broadcasting to TV stations throughout South Carolina.
Christin also shared with us this unique story, "I have AllSouth to thank for being married. My husband and I started working for AllSouth on the same day and met for the first time in new employee orientation. We started dating about six months later and were married in 2017." So, if you're looking for a great place to work, check out our current positions.