AllSouth AllStar Tammy
Reaching a milestone 10-year work anniversary with AllSouth just last month, our newest AllStar Tammy is definitely a familiar face. Tammy works at our Platt Springs location where she is always willing to bend over backwards to help her members and team. We're excited to share more about this month's AllStar Tammy.
Tammy is originally from Georgia but was familiar with South Carolina as it was only a 30-minute drive from her home in Georgia. She moved to South Carolina shortly after getting married. In 2013, Tammy joined AllSouth as a floater where she assisted at any one of our 23 locations depending on where there was a need. Tammy said she really enjoyed getting to know different team members during her time as a floater.
When a position at our former VA branch opened up, Tammy seized the opportunity to work at that location explaining how much she enjoyed her time when she assisted at the VA as a floater. Tammy said she liked that the VA was a smaller location, giving her the opportunity to really get to know and assist the members who visited the location.
"Tammy is very personable and genuinely cares about getting to know her members and team members. It was a pleasure working with Tammy at the VA, observing her positive interactions with everyone she came in contact with regardless of how busy she was." - Karen, Marketing Manager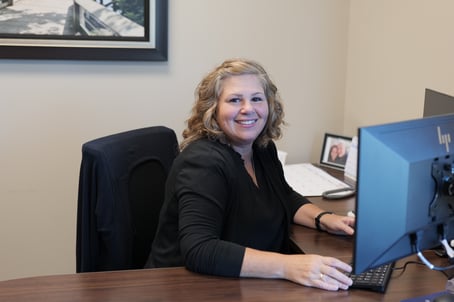 In 2015, Tammy had the opportunity to work closer to where she lived and transferred to the Platt Springs Walmart location as an MSR. As an MSR, Tammy was able to help members open new accounts and apply for loans. She was also willing to jump in and help her team members, demonstrating her leadership skills which helped lead to her promotion as the head teller at Platt Springs in 2021.
Today, Tammy continues to occupy that role at our new freestanding Platt Springs branch that opened December 2022. Her day-to-day role is to supervise and make sure the teller line runs as smoothly as possible. Understanding that no two people are the same, Tammy said it's important for her to learn how each of her team members learns and responds best so she can provide them with the support they need to succeed. As a Lexington resident, Tammy also explained how important it is for her to build personal and professional relationships in the community where she lives. This is something the members she assists recognize as well with a member recently telling Tammy that she was his favorite because she makes him feel like he is at home when he visits her at Platt Springs.
" Tammy is full of friendly, positive energy. She is always willing to go the extra mile for her members and her team. I am very thankful for her." -Tonya, teller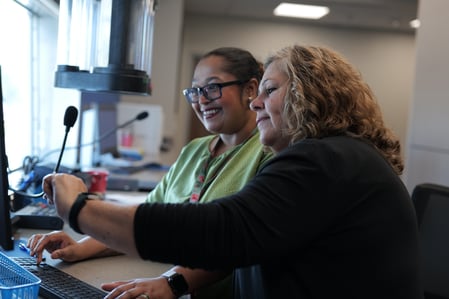 When Tammy is away from work, you will most likely find her somewhere near a body of water. Her favorite place to be is in her chair right at the water's edge where she said she can stay all day. One of her favorite places to visit is Mexico Beach, Florida. Family is also very important to Tammy who is the proud grandmother of five grandchildren. During the pandemic she become quite skilled on her Cricut which she still thoroughly enjoys using. Tammy is currently enthralled with everything Yellowstone to include spinoffs 1883 and 1923.
"My favorite thing about Tammy is her genuine laugh! She is always finding a reason to laugh and make others laugh."- Renae, Branch Manager