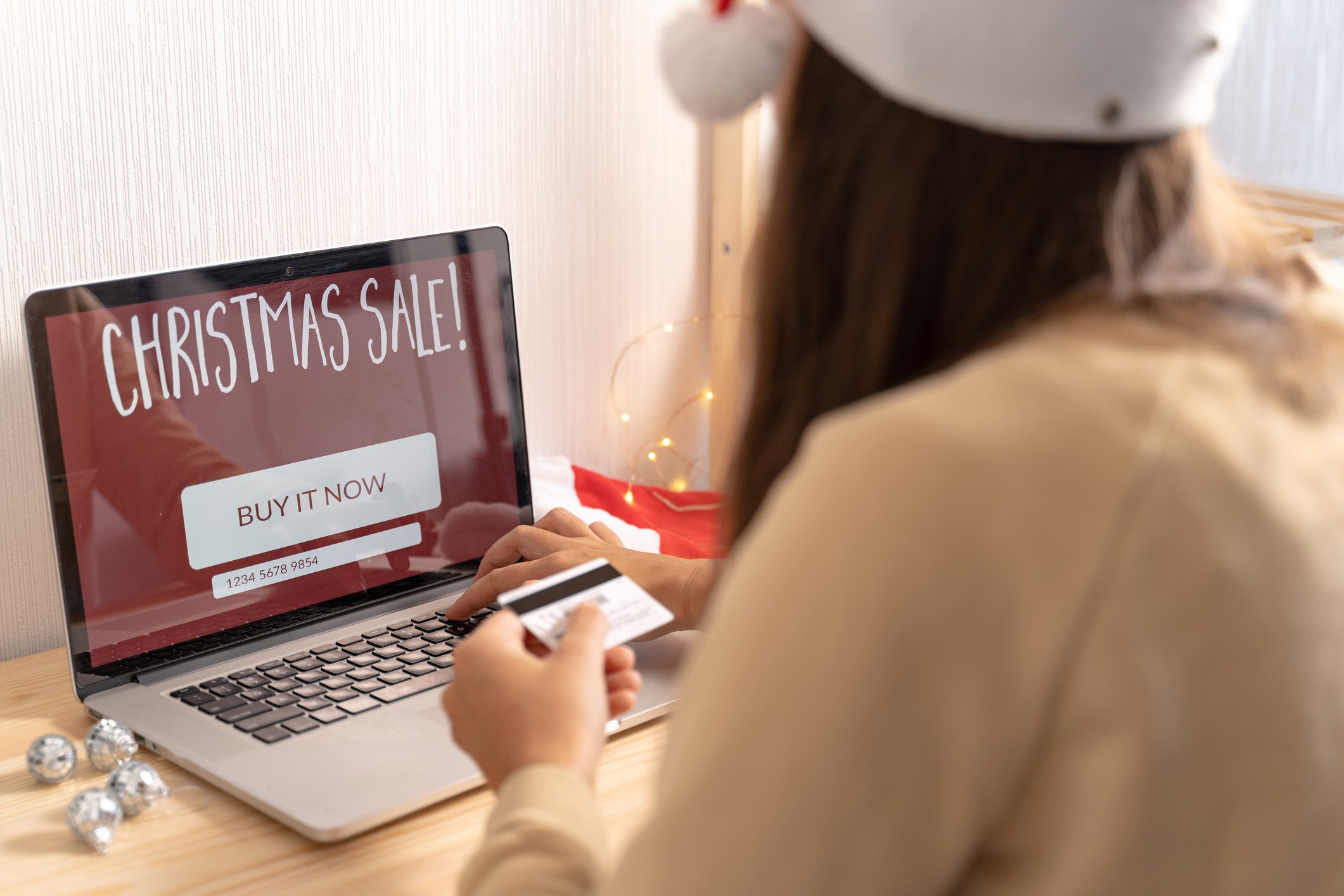 Watch Out for These Holiday Scams
Wednesday, December 2, 2020
Read Time: 4 mins
'Tis the season of giving. The holidays are here, and we're making our list and checking it twice. Most people are excited about the holiday season because it's a time of sharing, celebrating, and giving to loved ones and the less fortunate. Unfortunately, in this season of giving, scammers don't take a break. They're especially busy trying to steal your personal information. They know people are spending more, donating to charities, and completing their shopping online. Don't let your guard down, and always protect yourself from being a victim of a scam. Here are a few holiday scams to avoid and tips to protect yourself so you can enjoy the holidays.
Fake Charities
Fake charities are the most popular scam during the holiday season. Scammers use this opportunity to take advantage of your generosity. You may notice many organizations soliciting donations to help support their cause. Most are legitimate charities, but there are some that are fake. Don't let scammers dampen your giving spirit. Here are a few tips to avoid becoming a victim of a phony charity scam:
Donate to an organization you're familiar with or one you've donated to previously.
Verify the charity at Charity Navigator to make sure it's real.
Check the charity's website or social media platforms to verify their solicitation information.
Contact the charity by phone to confirm it's legitimate.
Don't open emails that appear suspicious. If you do open a suspicious email, take notice of misspelled words and grammatical errors. Also, please don't click on the link or open attachments because they may contain malware.
Puppy Scams
Buying a new puppy can be an exciting time for your family, but don't let the excitement cloud your judgment. With more people staying home these days, puppy buying is on the rise, and so are puppy scams. Scammers target their victims with online ads to find the perfect puppy. Before you start your puppy search, know the red flags.
The scammer only wants to communicate by email. A legitimate breeder will communicate with you on the phone or video chat so you can see the puppy before you buy it.
The scammer will only accept payment by wire transfer or gift cards. Use a secure payment method such as a credit card in case you have to dispute the purchase.
If the price is too good to be true, it's most likely a scam. If you're shopping for a purebred dog, research the costs before you start your search. It's a red flag if the dog is sold at a deeply discounted price.
Puppy scammers target their victims by using fake photos of puppies and pretend to be "a breeder" they're not. Search the photo on the internet. If you see the same picture on various websites, stop communication immediately with the seller.
Delivery Scams
Online shopping will increase this holiday season significantly as many people take precautionary measures to stay safe. Scammers send fake shipping notifications by emails, calls, or texts claiming they were unable to deliver your package. Their goal is to convince you to share your personal information. Know who you're ordering from to avoid being the victim of this scam.
Take notice of unsolicited calls, texts, or emails. Before you respond to unsolicited communications, please search for the company's customer service number and contact the company directly to confirm their request.
Don't click on links in emails. The link may contain malware that downloads onto your device to steal your personal information and passwords or destroy your device.
Always guard your personal information.
Track your packages. Before you place your order, if applicable, set specific delivery instructions. For example, request the delivery company to obtain a signature at delivery or pick up your orders from a secure location such as Walgreens (FedEx), the UPS Store, and other retail stores (Walmart, Target, Best Buy etc.).
Travel Scams
The holiday season is when people travel near and far to celebrate with their loved ones or go on vacation. If you're traveling during the holidays, first and foremost, be careful and use precautionary measures to stay safe during this global pandemic. Secondly, booking your vacation online can be convenient. Still, it's also a way for scammers to rip you off with a fake vacation. Here are a few signs and tips to avoid becoming a victim of a vacation scam.
The scammers use sales tactics to pressure you to book your vacation right away. They may offer special discounts or rates if you book within a specific timeframe, usually a short timeframe.
The scammers demand that you wire money before your trip. Never wire money for a trip. The best payment method for booking an online vacation is to pay with a credit card. If you have to dispute a charge, you're most likely to get your money back.
Book your vacation with trustworthy online brands such as Orbitz, Kayak, Priceline, or Expedia.
Be cautious of timeshare scams. While there are many legitimate timeshare companies, there are also timeshare companies run by scammers. Scammers will try to pressure you to commit, but before you do, research the timeshare company to make sure it's legitimate.
What to do if you fall victim to a scam?
Change your passwords immediately.
Immediately notify the three major credit reporting agencies to let them know your account may have been compromised and request to place a fraud alert on your account or freeze your credit.
Review your credit report at least once a year to look for fraudulent activities.
Check your account online and review your financial statements regularly to help catch unauthorized charges. If you think your account was compromised, contact your financial institution immediately.
File a complaint with the Federal Trade Commission to report the scam.
Be cautious this holiday season and at all times. Even in the season of giving, scammers won't stop scheming to get your personal information.
Related Articles
Protecting Yourself from Unemployment Benefits Fraud