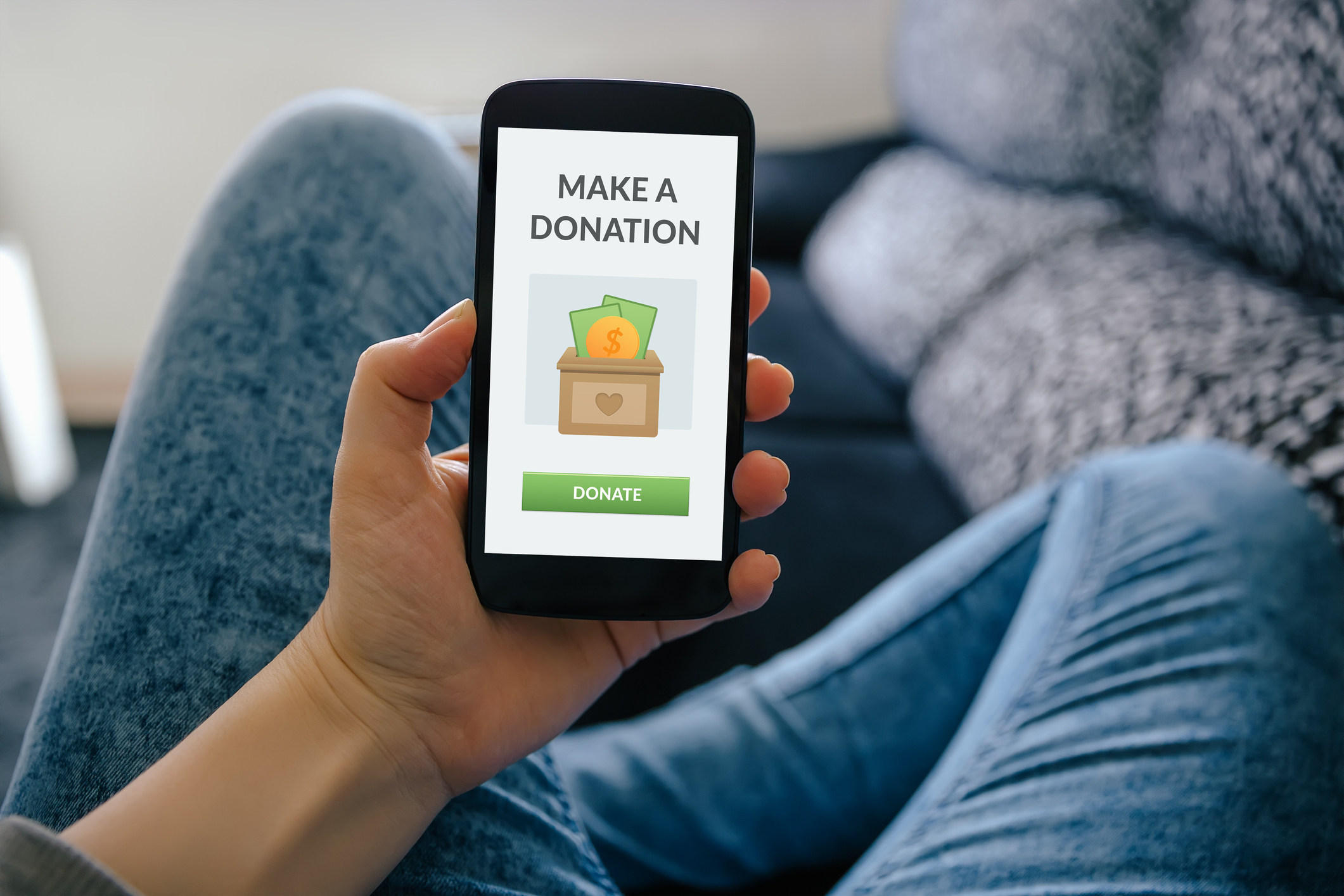 Avoiding Donation Scams
Wednesday, September 16, 2020
Read Time: 3 mins
When a health crisis or natural disaster strikes our community or nation, people have a sincere desire to help those in need. Whether they donate money or volunteer their time, they want to make a difference in the lives of those who are suffering. Scammers know this, and they prey on people's emotions and vulnerability to give. They use various tactics to trick victims into giving money or sharing their personal information.

One tactic they use is representing themselves as a real charity or collecting donations for a special cause. Their deception can mislead anyone. However, the more aware you are of their tricks and schemes, the less likely you are to fall victim to a fake charity or donation scam. Here are a few tips to help you avoid charity scams and ensure your donation counts.
Do your homework.
Before you donate, research the organization. A good place to start is to visit their website to confirm their work. Before you click on the website address, examine it carefully for misspelled words and names that sound alike. If there's limited information on their website or no website at all, it's most likely a scam. Also, most website addresses for non-profit organizations end with .org, not .com. Another way to confirm the legitimacy of the organization is to call them directly.
Search the charity.
If you're unsure if the charity is real, you can search the state agency regulating charities and the Charity Navigator. These organizations provide information on registered charities and organizations that are allowed to fundraise in your state.
Avoid the pressure.
Use caution if you feel pressured to give or if you're given a short deadline to contribute. Real organizations will not pressure you to give. You will have the option to donate anytime that works best for your budget. Also, don't donate if the only form of payment is cash. Real charities will provide options for you to pay via check, credit card, or an online payment program (PayPal, Zelle, etc.). If you're pressured to pay with cash, gift cards, or wire transfer, skip it. If it doesn't feel right, most likely, it's not right.
Check emails with caution.
Scammers often use emails to solicit personal information or to steal your money. Especially during these times, you may have received many emails from businesses providing updates on COVID-19 or emails asking you to help a worthy cause. If you receive these emails, read them carefully before you respond. Don't open attachments or click on any links in case they contain malware and viruses. Be sure to check the hyperlink and text for misspelled words. It's a red flag if the hyperlink redirects you to another website. Also, be cautious about clicking on links on social media platforms (Facebook, Instagram, Twitter) because they could carry malware.
Don't respond to text messages or phone calls.
Be leery about answering calls or responding to text messages you don't recognize. Even if the call looks familiar, answer with caution. Scammers can easily fake or spoof caller ID information to make the number and text messages appear legitimate. If you're unsure if the call is real, hang up and call the number back. If you want to block unwanted calls from fraudsters and telemarketers, you can register your number with the Federal Trade Commission's Do Not Call List.


Scammers are continually creating deceptive schemes to steal your money or your identity. Stay alert at all times, especially during a natural disaster or a pandemic when you're more willing to help a cause. If there are red flags or if you're unsure about the organization, think twice and always protect yourself from being taken advantage of before you donate.


If you fall victim to a charity scam or you want to file a complaint, contact the state agency that regulates charitable organizations.

For more tips on protecting your identity, check out our Security Center.
Related Articles
Don't Be Tricked By Phone Scams
Phishing and Other Types of Scams on the Rise