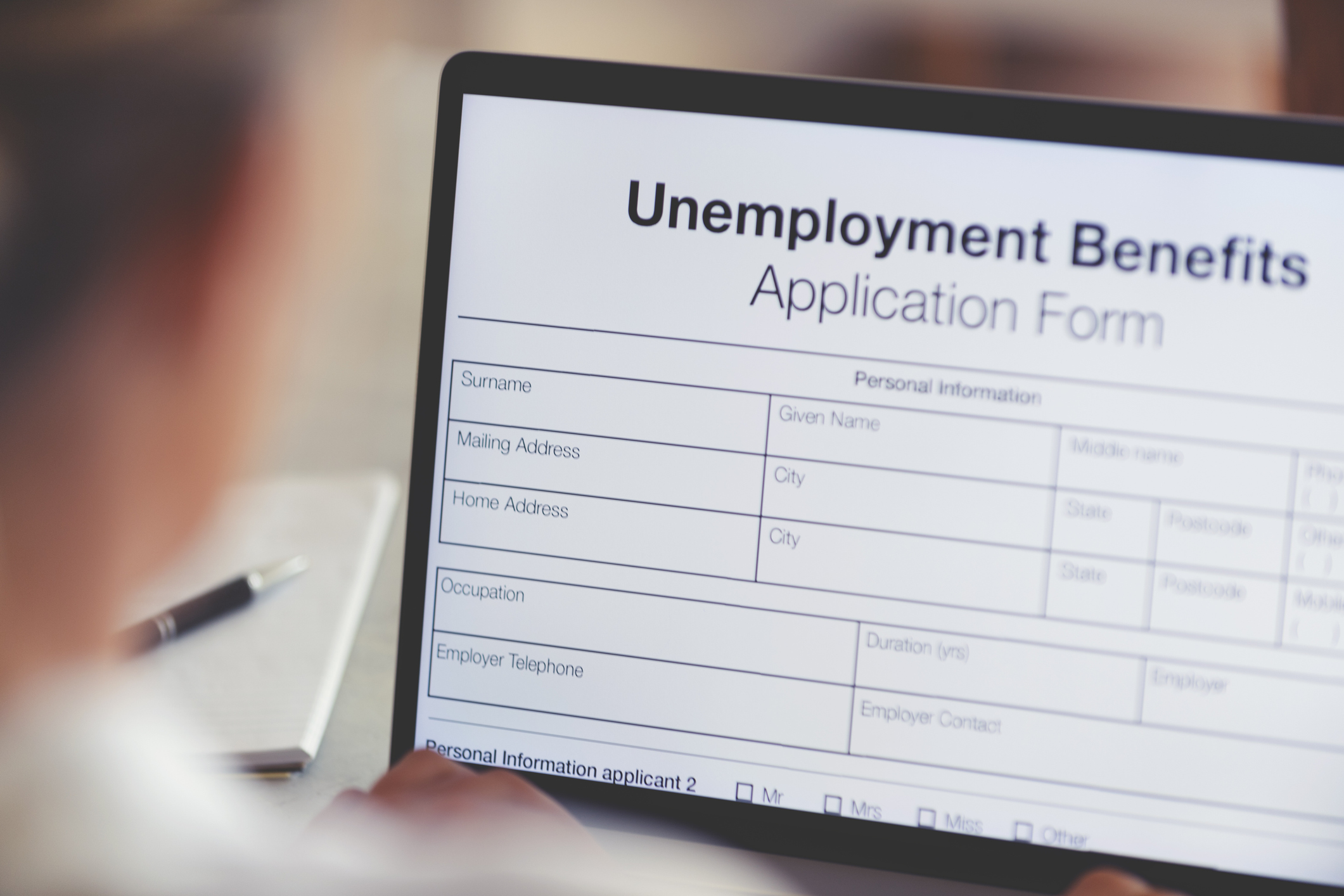 Protecting Yourself from Unemployment Benefits Fraud
Tuesday, November 17, 2020
Read Time: 5 mins
Due to the pandemic, many Americans have lost their jobs and filed claims to receive unemployment benefits. Fraudsters are taking full advantage of the situation. They are continually trying to find new ways to steal personal information and use it for their benefit. With the rise in unemployment applicants, this presents an opportunity for fraudsters to take advantage of those who are trying to navigate through these uncertain times and cause even more financial hardships. Whether you plan to apply for unemployment benefits or not, you need to protect yourself from unemployment benefits fraud.
What's Unemployment Benefits Fraud?
Unemployment benefits fraud is a type of identity theft that occurs when a criminal steals your personal information such as your name, date of birth, and social security number and then uses it to receive the financial benefits of unemployment benefits. The fraudster will use your name to set up an account that they'll have control over to receive unemployment benefits.
Common Ways Fraudsters will Steal Your Information
Fraudsters will try various ways to convince you to provide your personal information. Whether you're applying for unemployment benefits or not, here are a few of the most common types of ways they'll try to steal your information:
Fraudsters pretend to be potential employers offering fake job opportunities. They may contact you with a job offer in hopes of stealing your personal information or money from you. Be cautious of job offers that sound too good to be true or ones that pressure you to provide your personal information. Don't answer unsolicited calls or emails you don't recognize. Also, be cautious if there's a fee involved or if they're trying to sell you something that promises to help you with your job search.
Fake websites and phone calls
Fraudsters have always used these methods to steal your identity, but they have upped their deceitful tactics during the pandemic. If you're applying for unemployment benefits, be cautious of fake websites and phone calls claiming to help you file your unemployment benefits claim. To avoid using fake websites, visit the U. S. Department of Labor's official website or your local unemployment benefits agency to file your claim. Also, think twice before answering unknown, unsolicited phone calls.
Fraudsters create official-looking websites that appear to come from the U.S. Department of Labor or legitimate businesses in an attempt to collect your social security number, bank account information, credit card information, date of birth, and other personal information. The email may claim this information is needed to file or complete an unemployment benefits claim. Also, look for poor grammar and misspelled words in the email and hover over the hyperlink to check for misspelled words before clicking the link.
Tips to Help Protect Yourself from Scams
Don't give your personal information or respond to unsolicited emails, texts, or phone calls. If the offer sounds too good to be true or if it looks unfamiliar or suspicious, that's a red flag.

Don't click on links in emails because they may contain malicious software that could destroy your device and steal your personal information.

Keep your anti-virus software updated on your mobile and desktop devices.

Don't wire money. There is no fee for filing a legitimate unemployment benefits claim.

Review your bank account and credit card accounts often for unusual activities.

Change your passwords regularly and don't use the same password for all accounts.
How to Know If You're a Victim of a Fraudulent Unemployment Benefits Claim?
In most cases, people don't realize a fraudulent claim has been filed in their name until the following occurs:
They receive notification from the state's unemployment benefits agency confirming that a claim has been filed or a notice stating you received unemployment benefits that you didn't apply for.

They receive a Form 1099-G from the Internal Revenue Service. This form is used to report unemployment compensation.

They receive notification from their employer that an unemployment claim filed in your name while they're still working.
Steps to Take If You Fall Victim
If you suspect that someone has filed an unemployment benefits claim using your information or an agency has notified you mentioned previously, take these steps immediately to protect yourself:
We have to be diligent in protecting our identity during these times and beyond because fraudsters are constantly seeking opportunities to steal from you. They've been playing this game for many years, and there's no end in sight. Be cautious and aware of the tricks and schemes they try to use to lure you in to get your personal information.
Related Articles
Don't Be Tricked by Phone Scams