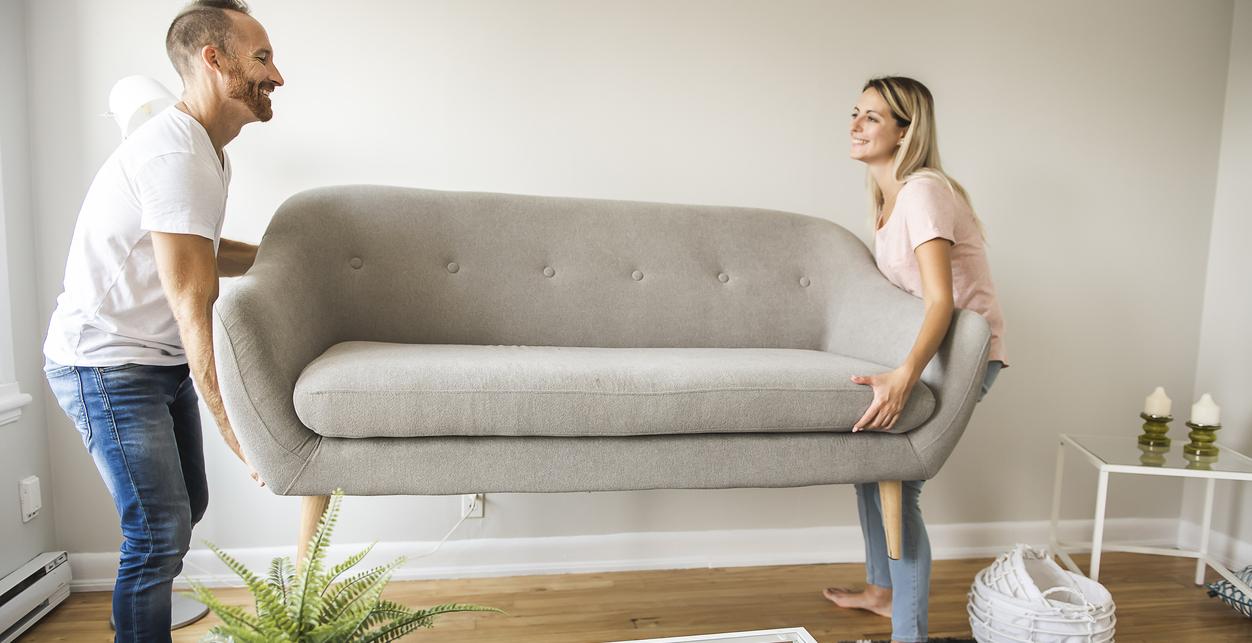 New Home, Now What?
Tuesday, January 28, 2020
Read Time: 3 mins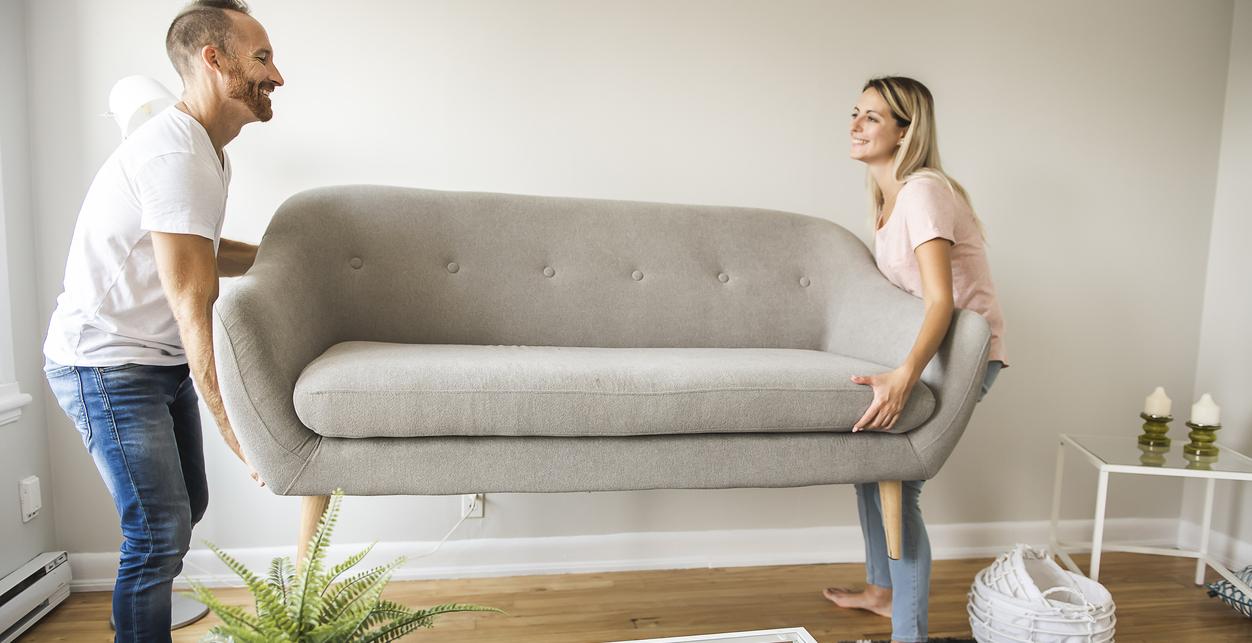 CONGRATULATIONS on your new home and your new status as a homeowner! Purchasing your first home is a big step, and you probably have a bunch of ideas and plans about what you want to do with it (thanks, Pinterest). However, as you look around your new home, you may start to notice you need a few things (or a lot) to make your dreams a reality. In addition to a new microwave and coffee maker, you're going to need (or want) some bigger ticket items like furniture and large appliances. Especially if your new home didn't come with a fridge, washer, or dryer.
Here are some ways to help you find the best deals so you can stick to your budget.
Budget.
Get started by taking an inventory of what you already have and what you're going to need or want for your new home. Then prioritize your list in order of necessity (think needs vs. wants) and plan your purchases accordingly. It can be overwhelming at first when you see the long list of items that you need for your new home. However, don't rush out and try to buy everything at once - you'll be less likely to stick to your budget.
Buy the items you need first, especially the big-ticket items.
Another helpful trick to tracking your expenses for your home is designating one account or card for all of your home purchases. Consider using a credit card with purchase rewards such as cashback.
To lower your expenses, ask your friends and family if they have anything they're looking to get rid of or sell. Yard sales, flea markets, Facebook Marketplace, and consignment shops are great places to get home items for less.
Do your research and comparison shop to find the best deals.
If you need some help starting a budget consider using our Budget Worksheet.
Furniture.
One of the first things you'll probably notice is that your new home may be lacking some furniture. However, before you run out to the nearest store and buy the first sofa that you see, take your time to make sure you're getting a good deal.
Indoor furniture: The average cost to fully furnish a living room can easily exceed your budget. However, you're likely to find the best deals around the end of winter and the end of summer. New furniture typically hits the sales floor every fall and spring, which means you can save big on the previous year's collection. There are also sales on furniture around Presidents' Day and Labor Day.
Outdoor Furniture: Did your new home come with a patio, deck, or front porch? You may be on the hunt for that perfect patio set you saw on Fixer Upper. For the best time to shop for outdoor patio furniture, look between the Fourth of July and Labor Day. Money Under 30 recommends purchasing outdoor furniture in August.
Appliances.
You may also need some big-ticket appliances such as a refrigerator, washer, dryer, or a stove. When it comes to big-ticket items, be sure to buy brands and items that will last a long time. Sometimes going cheap upfront can cost you more in the long run. You can catch these items on sale. There are certain times of the year that you may have better luck at striking a deal on these items.
Holidays like Memorial Day, Fourth of July, Labor Day, and Veterans Day are known for their sales.
When a new line is released, the previous models could drop in price.
Black Friday, if you're willing to brave the crowds.
A new TV may not be one of those necessary purchases for your day-to-day life, but it beats watching Netflix on your laptop. Some of the best times to purchase a new TV are:
Black Friday, Cyber Monday, and Prime Day (if you have an Amazon Prime account).
Late January and early February before the Super Bowl.
Early spring when the new models arrive.
Mid to late August for back to school (typically deals on smaller dorm room-sized TV's).
Becoming a homeowner is a new and exciting time. You have ideas and a vision for your new home. To make those dreams a reality and get that Pinterest inspired home, you'll want to sit down, and make a plan for your new purchases. With some simple budgeting tips (and need we say patience), you can be on your way to making your new house a place that truly feels like home.
(Haven't made it to homeowner status yet? Check out our article on the home buying process.)