Looking Back at Supporting Our Communities Throughout 2019
At AllSouth, we are dedicated to the communities we serve and believe in working to make a difference and improving the quality of life for our neighbors. We're able to do this by donating time and resources to causes helping with family crisis, hunger, homelessness, and our military.
Here's how we served our communities in 2019. In May, we held our 23rd annual Soldiers and Vets Charity Golf Tournament, and we raised $7,500 to benefit Friends of Fisher House. Friends of Fisher House provides free accommodations to veterans and their families while the veteran receives medical care at VA medical centers.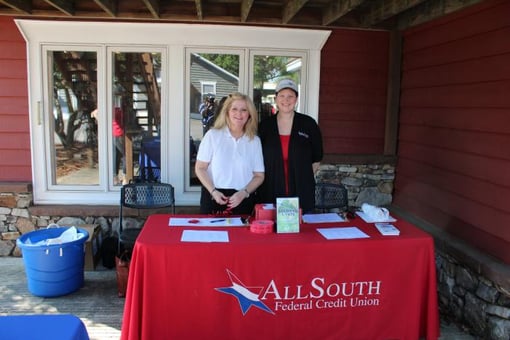 ​
In addition to giving time to volunteering, our team donated to Casual for a Cause, which benefits local charities, causes, and nonprofits throughout the Midlands. On the last Friday of each month, team members made monetary donations in exchange to go 'casual' and wear jeans. We collected over $6,935 for organizations such as the USO, Pets Inc, Sistercare, and Wounded Warrior Project. In total, we donated to 21 organizations.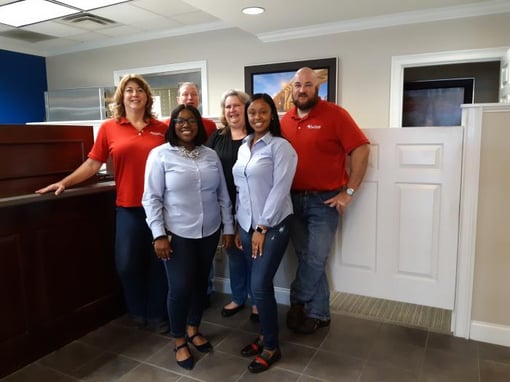 ​
Once again, we took part in the Walk for Life and Famously Hot Pink Half Marathon. This year, we raised over $8,900. Our team, AllSouth Crusaders, had 46 registered team members. Also, eight team members participated at our water station giving out water and cheering on the runners.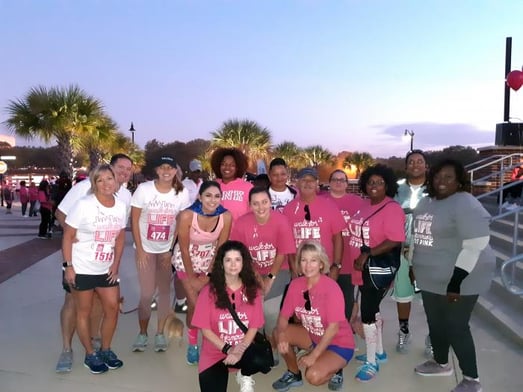 ​
This year was the 19th annual Vets' Christmas Charity Ride. The ride is used to gather gifts and supplies for veterans who are hospitalized at Dorn VA Medical Center and VA sponsored homeless shelters. This year, we collected over 7,200 gifts and $1,110 to help our veterans in need.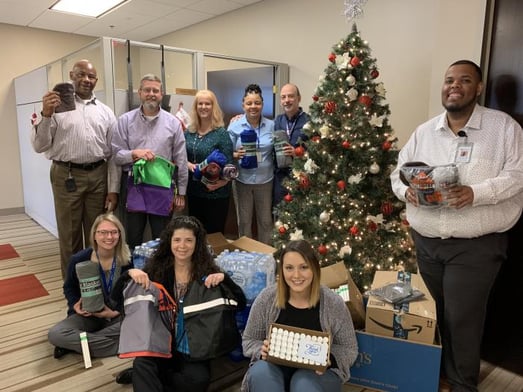 ​
Our new volunteer program was established this year to provide opportunities for our employees to support and give back. Our volunteer program offers paid time, specifically for volunteering, to our employees. Through this program, we were able to donate 178 hours of community service and over 2,000 meals to individuals and families. Thanks to organizations such as Harvest Hope, Habitat for Humanity, Senior Resources, and Transitions for supporting those who need it most in our communities.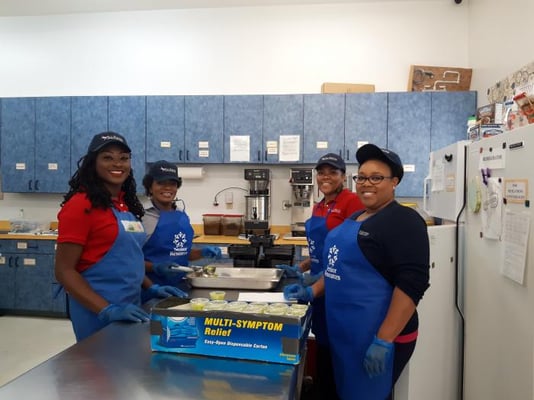 ​
At this year's holiday party our team members received a pair of AllSouth Bombas socks. What's special about these socks is that for every pair of socks purchased, a pair of socks is donated to a community organization who can give the socks to those who need them. In our case, 350 pairs of socks were donated to Harvest Hope Food Bank.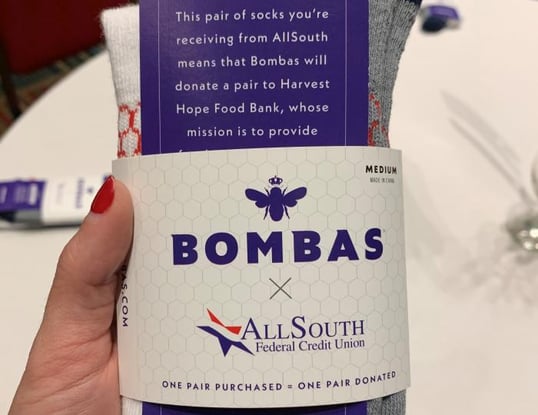 ​
We look forward to seeing what 2020 brings and continuing our efforts.