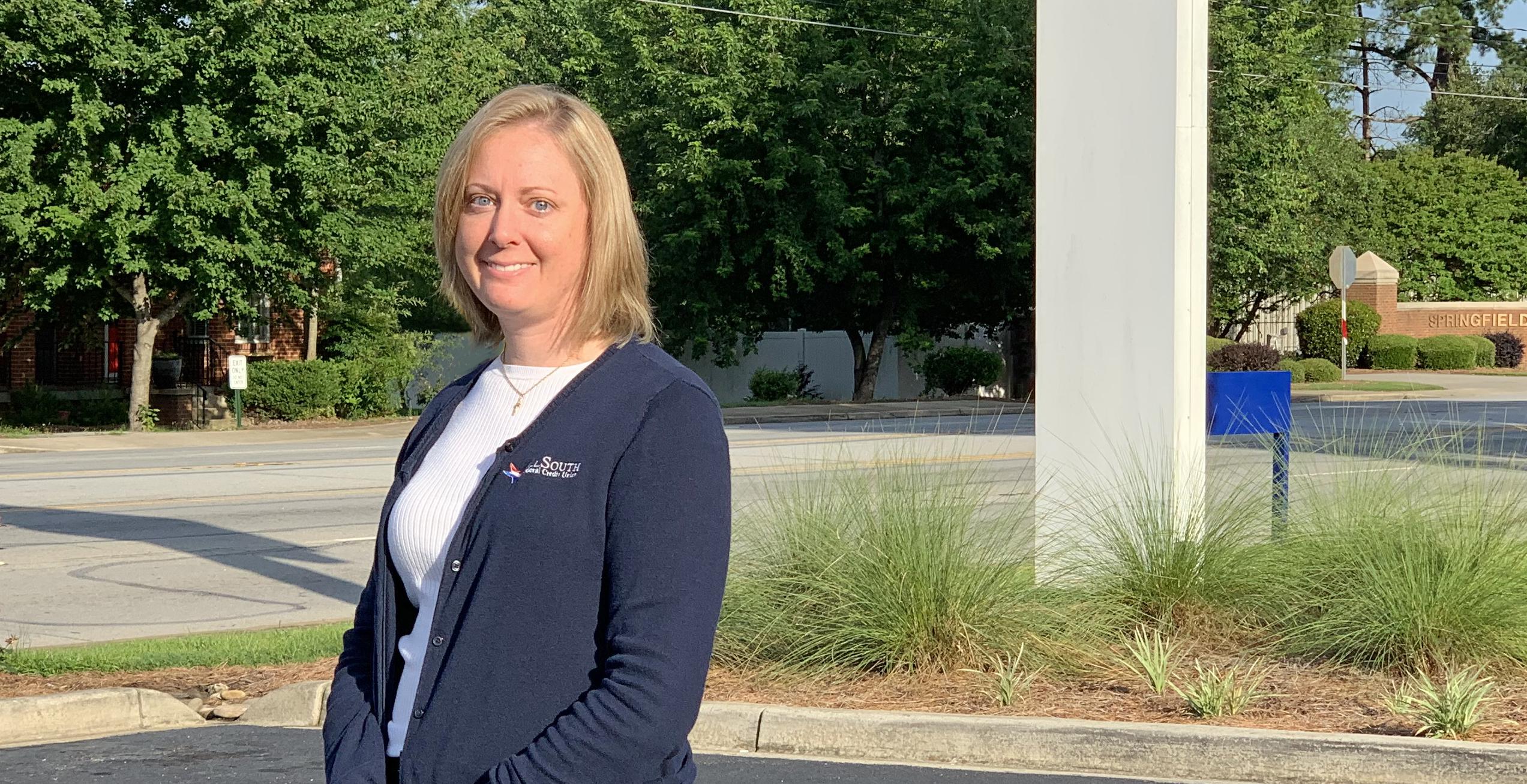 Have a Laugh with AllSouth AllStar Laura
Wednesday, July 29, 2020
Read Time: 3 mins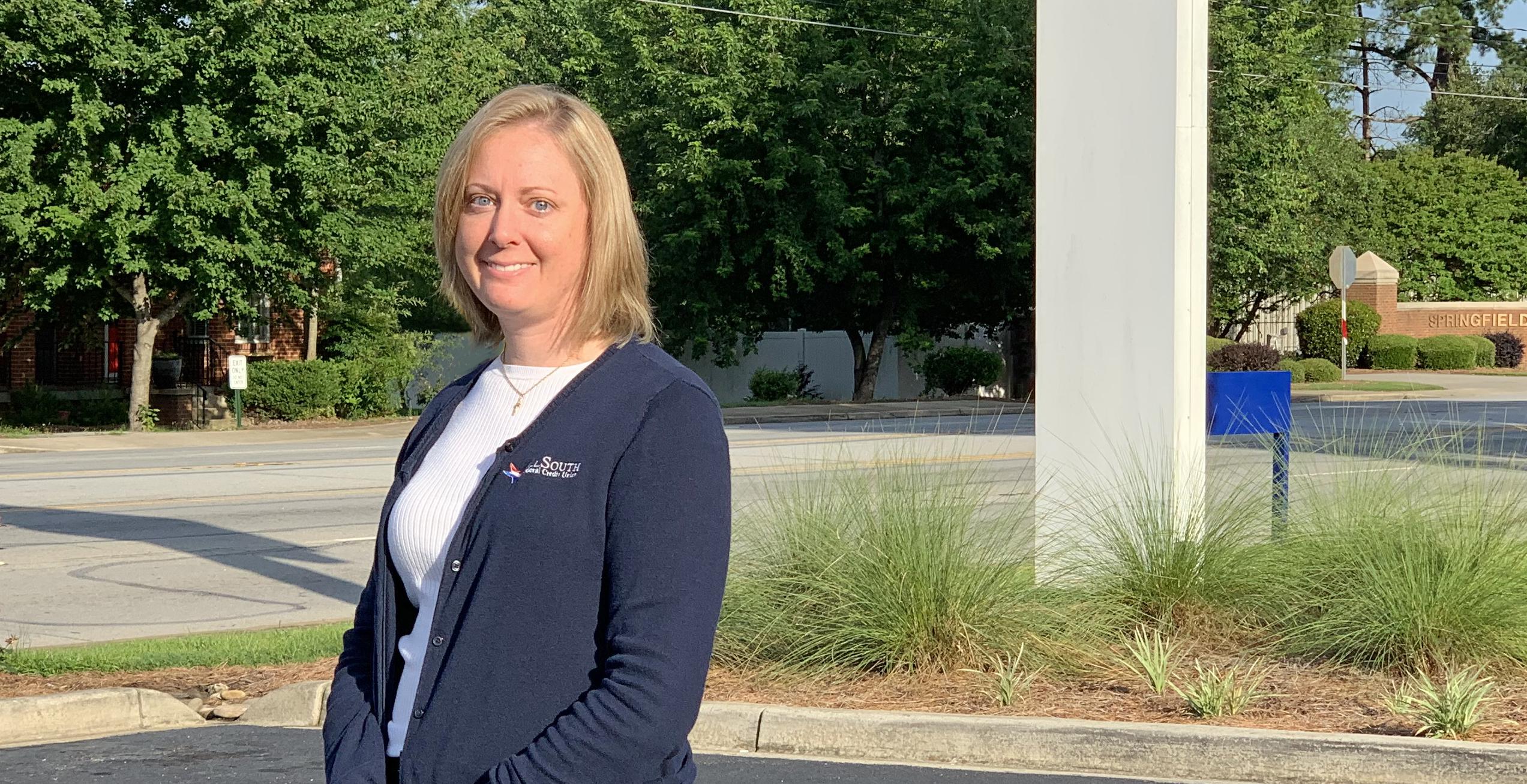 This month's AllSouth AllStar, Laura, is a self-described talented superwoman. Anyone who has interacted with Laura at our Newberry location knows you'll get two things; a good laugh and fantastic service. So, it came as no surprise when we approached her about being an AllStar, and she promptly and jokingly replied, "What an honor for you to write an article about me. I mean, what better subject could you have? I just…I don't even know what to say!"
As one of our supervisors, Laura's day-to-day includes handling teller transactions, opening accounts, assisting members, and as she says, "whatever needs to be done." "I enjoy being with my team; they're my work family. I also enjoy helping our members, and I love being able to make someone smile by just taking the time to get to know them as a person, not just a member. When our members miss you, you know you're doing your job right. And laughing, I love to laugh with both the members and my team." We think our AllSouth work family makes all of our jobs more enjoyable – and Laura's infectious personality goes a long way.
There are many reasons why we chose Laura to feature this month's AllStar. However, one reason, in particular, that stands out is how she goes above and beyond in her work. Member service is important to us, and Laura provides a great example of giving excellent service. Everyone we talked to shared similar stories of Laura enjoying her work, being a good team member, and providing the best service. For instance, one of our team members, Jamie, said, "Laura always wants to do what will best serve our members. She takes pride in her role and knows the members by name, giving them a warm welcome and a smile when they come in. She strives for great service from herself and her team, and you can tell by visiting the Newberry branch."
In her own words, she spoke about a memorable experience, "I was helping a member, and I couldn't help but notice the member looked a bit upset, distraught almost. I asked if she was okay, and she burst into tears. She said she was having a terrible day. I handed her a tissue and told her one of my favorite quotes to try and cheer her up, 'It's just a bad day, not a bad life.' She came in later that week and told me that I would never know how much that moment meant to her. You don't realize how sometimes the smallest thing can mean so much."
In another story, she described an instance similar to the previous one with a consistent theme of caring. "I had just started at AllSouth and had a member come in that was getting discouraged with their Basic Checking account. He was not happy with the monthly maintenance fee, and he wanted to close his account. I explained that we did not want to lose him over something that we could possibly find a solution. I explained our Freedom Checking account, and told him that there would be no maintenance fee. He was extremely grateful that I took the time to find a solution instead of just pushing him out of the door."
Laura's superpowers - a great sense of humor and excellent service - are experienced by those who come in contact with her. She strives to do whatever needs to be done to ensure our members' and team members' needs are met. One of her team members described what it is like working alongside her, "I was able to work with Laura for roughly four years, and I'm so glad I did! She is a great mentor for her co-workers and a tremendous asset to our members. She's an incredibly hard worker, extremely diligent, and I believe Laura to be a crucial component of our AllSouth family!"
As you see, it was hard picking just one story or one person's account of what it's like to work with Laura. We're glad she's a part of the AllSouth team. If you're in the neighborhood, stop by our Newberry location and say "Hi" to Laura – you'll be glad you did.
Outside of work, Laura enjoys spending time outdoors with her family, hiking, fishing, and visiting national parks. She also enjoys reading and crocheting.