Soldiers & Vets 2021 Benefiting the Big Red Barn Retreat
We are gearing up for our Annual Soldiers & Vets Charity Golf Tournament!
We were built on the foundation of supporting the military, and it continues to be a main focus for our community giving. Our annual charity golf tournament is dedicated to bringing awareness to and supporting military causes. Since 1996, this tournament has raised over $307,500 for organizations such as Friends of Fisher House, USO South Carolina, and PAALS.
We're proud to announce the proceeds from the golf tournament this year will benefit the Big Red Barn Retreat located in Blythewood, SC. This event will be held on Thursday, October 21, 2021, at Golden Hills Golf and Country Club in Lexington, South Carolina.
The Big Red Barn Retreat was established in 2015 by the family of Leon Irons to honor his life and his love for our country. The retreat was established as a resource to help veterans, active duty service members, and first responders thrive on the home front. They offer services and programs ranging from art therapy, yoga, gardening, peer-to-peer groups, and equine-assisted learning. The Big Red Barn Retreat also partners with Fort Jackson to offer the Cadre Resiliency Program which provides active duty drill sergeants tools to manage stress, problem-solve, and decompress. This retreat is one of only five sites nationally approved to implement the Warrior PATHH (Progressive Alternative Training for Healing Heroes) program, which is available for combat veterans who were deployed in a combat zone.
Since 2015, the Big Red Barn Retreat has been able to help roughly 9,000 veterans, active-duty soldiers, and first responders at no cost to them.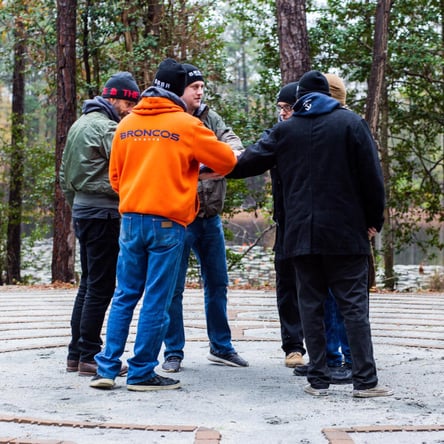 ​
Join us in supporting The Big Red Barn Retreat by registering a team, sponsoring a soldier, or making a donation for our upcoming Soldiers & Vets Charity Golf Tournament. Early bird pricing is available until Tuesday, September 21, 2021.
Check out the Big Red Barn Retreat on Facebook and Instagram for more information.