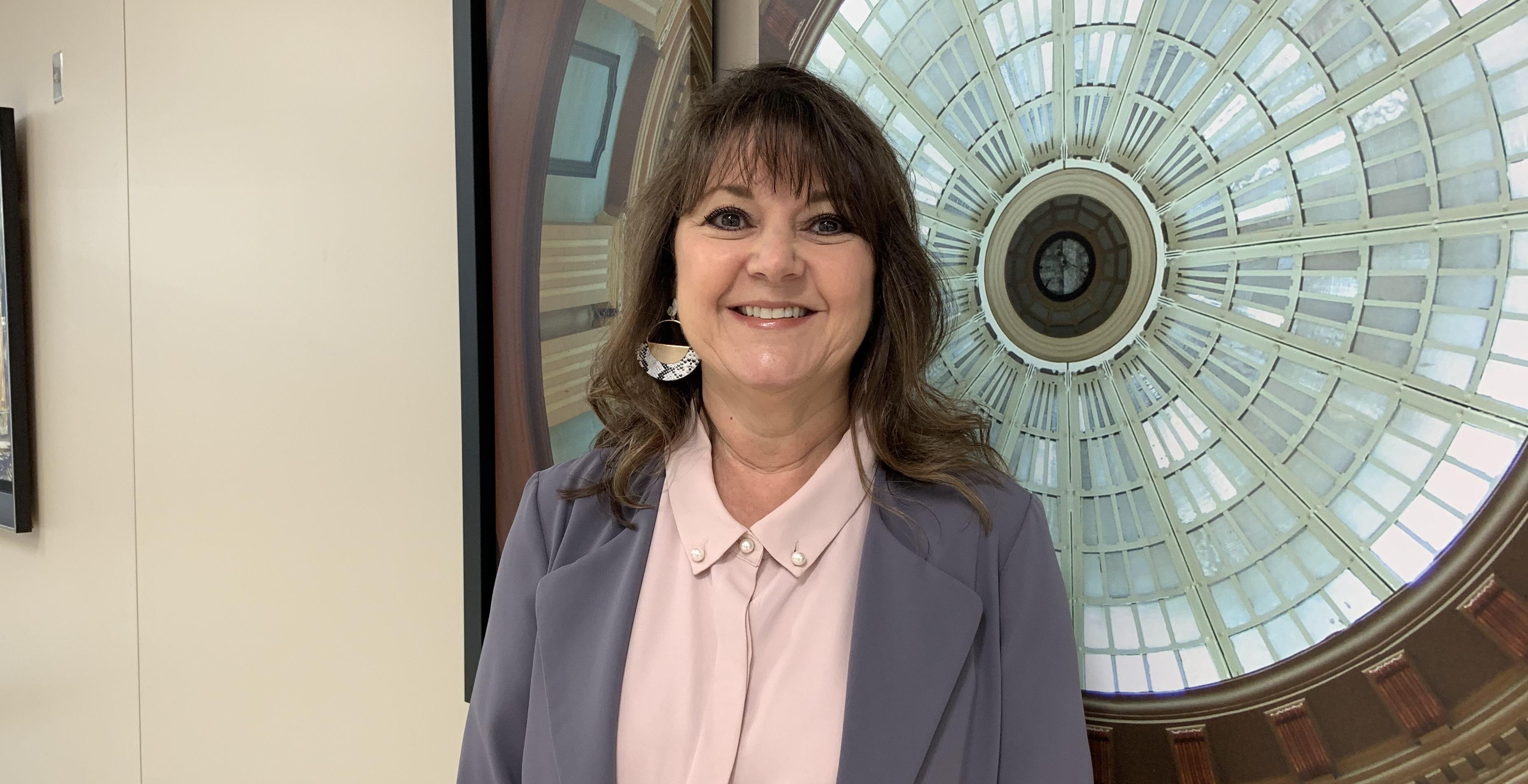 Caring for Members and Community, AllSouth AllStar Jill
Tuesday, June 30, 2020
Read Time: 3 mins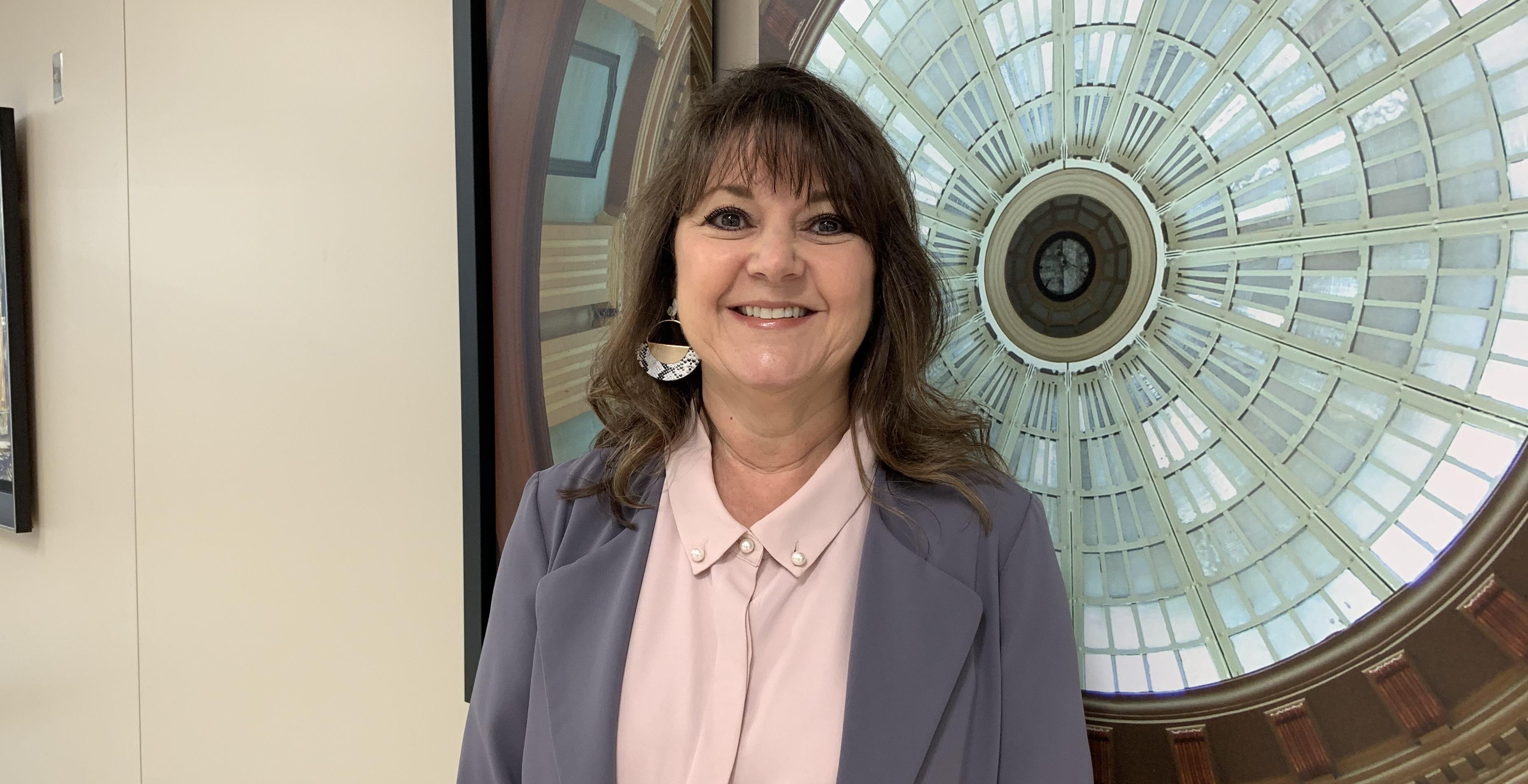 What makes Jill an AllSouth AllStar? Her dedication to go the extra mile to help members better understand their finances and her support for the community. Jill knows that financial education is the key to understanding your daily finances. She strives to keep members informed so they can reach their financial goals, and she's committed to serving her community.
On any given day, you can find our AllStar Jill at our Saluda location either on the teller line or in her office helping members. Jill, our manager at this location, has been a part of our team for over 16 years.
As a manager, Jill helps with everything from general account questions and assisting members with new loans to training her team members. "I enjoy helping people! I love being able to give them the tools they need to understand finances, budgeting, and credit. As a manager, I love being able to assist my team with their own developmental goals. It brings me joy to help others and to give them opportunities that I was given by those that entrusted me in this financial world," said Jill as she spoke with us about her experience.
Helping people (our 'members' as we say in the credit union world) achieve their financial goals is one of our main priorities at AllSouth. Jill shared with us one story of how she was able to help a member achieve her goal of buying a car. "Early on in my career at AllSouth, I had a member trying to buy a car and obtain financing for the purchase. Unfortunately, she wasn't approved for an auto loan at the time, which bothered me. However, I was able to talk to her about her credit and ways she could improve it. I explained that it would take baby steps, but by making small changes, she would gain buying power.
The member moved away, but a couple of years later, she came by my office to thank me for helping her in the past. She said she did the things I had suggested and now had a credit score in the high 700s! I also found out she was able to buy the car she wanted, and she was able to get it at a great rate! She was thankful that I didn't just tell her no that day, but for taking the time to explain and provide her tools to help her achieve her financial goals. Experiences like this make a difference and impact people's financial lives."
Along with helping members achieve their financial goals, we support the communities we serve. Jill exemplifies this through her service of the Saluda community. She is active and well-known. "Jill knows most members by name and is always looking to assist. She volunteers in the Saluda community, both personally and on behalf of AllSouth. You'd have a hard time finding someone in Saluda who Jill either hasn't helped or doesn't know," said Brad, one of our regional branch managers.
Jill goes the extra mile to demonstrate her dedication to AllSouth and her community through volunteering. She has volunteered with Saluda Special Olympics, represented AllSouth at numerous community meetings, and participated in events throughout the community. In 2015, we hosted a carnival-themed Family Fun Day for the community. This free event allowed us to give back to the community. The day was filled with lots of games, food, fun, and laughter. The most exciting and popular part of the event was Daisy, the clown – which Jill happily volunteered to play. This is just one of many ways she shows her dedication.
Outside of work, Jill enjoys spending time volunteering with her church, reading, hiking, and river tubing. As big Clemson fans, she and her husband attend all the home Clemson football games as well as some away games. Family time is important to her, spending a lot of time with her three children, two grandchildren, and her niece and nephew. Currently, she is busy planning her daughter's wedding, taking place this year.
Stop in and say "Hi" to Jill and her team the next time you're in Saluda.