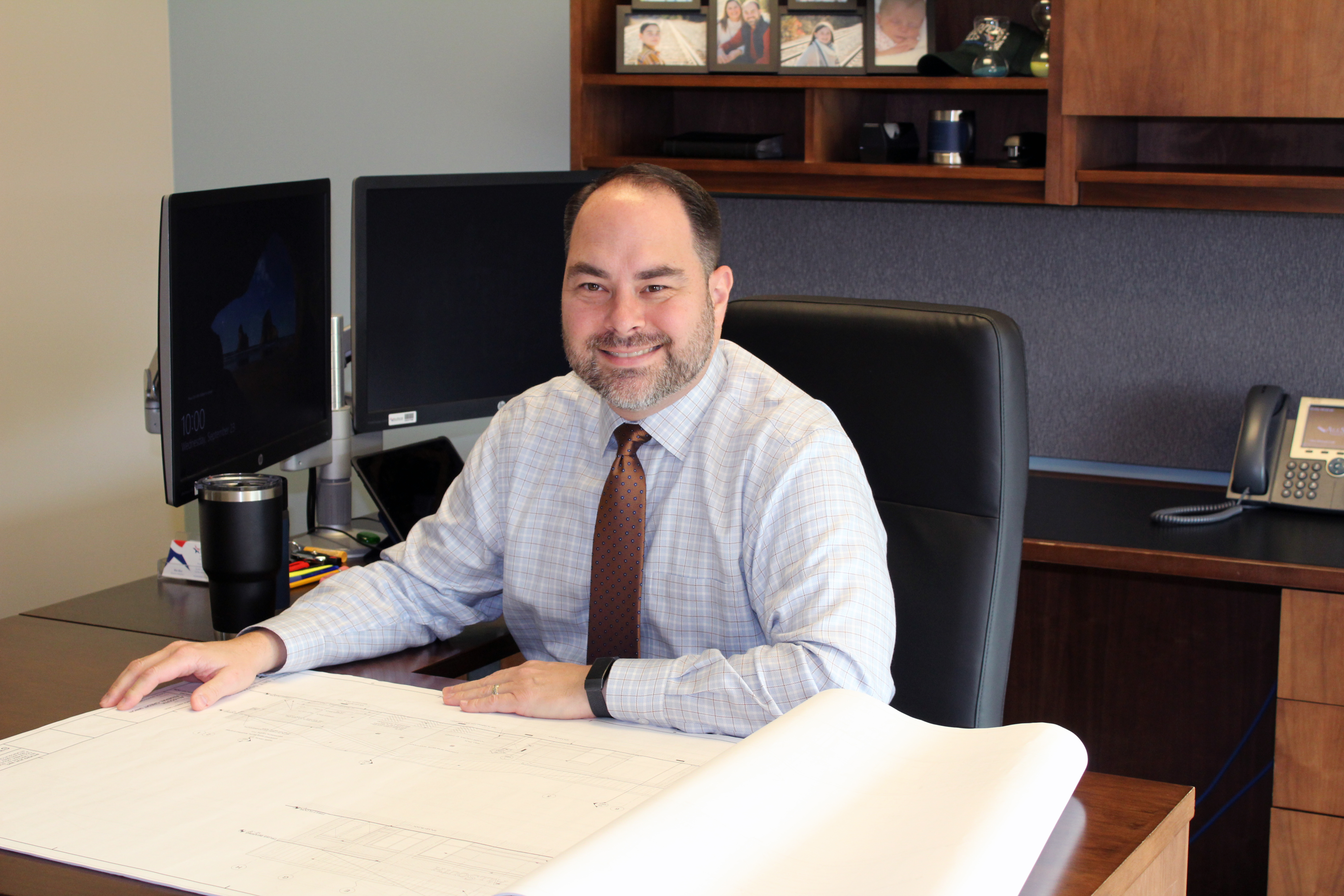 An Inside Look...Organizing Your Finances
Wednesday, October 7, 2020
Read Time: 3 mins
It's October already, and you may be asking yourself these questions…Are you close to reaching your financial goals this year? Are you preparing for the holiday season? Do you have a budget? With the holiday season fast approaching and a New Year right around the corner, October is an excellent month to evaluate your finances to see if you're on track to reaching your goals, make needed adjustments, or set new goals. This year has definitely been a whirlwind year. These uncertain times have caused us to adjust to a new way of life from wearing masks in public and virtual learning to adjusting our finances and the way we spend money.

October is National Financial Planning Month. We wanted to give you an inside look into how Wes, one of our team members, organizes his finances. Wes shared the importance of having a family budget, the budgeting methods his family uses, and some budgeting advice to help us along the way.

Wes, our Facilities Director, and his wife, a college instructor, are in their early 40's and have been married 19 years. They have two beautiful children (boy and girl) ages 11 and 13. Budgeting their finances has always been a priority for them. Early in their marriage, they decided that they wanted to handle their money better and be a budget-minded family. "Learning how to budget our money was important to us because we didn't want to be blindsided or unprepared with our finances," said Wes.

Before Wes and his wife started their family, they completed a money management course, which taught them the basics of managing finances. "In the beginning, it was a challenge to stick with a budget because of our individual spending habits. However, over time and with patience and consistency, budgeting has become much easier for us. Having a household budget cuts down a lot of financial stress, and we know exactly where we stand with our finances at any given moment."

There's no one size fits all to budgeting. There are many budgeting methods to consider, such as the envelope system, zero-based budget, and 50-30-20 budget. The key to sticking to a budget is choosing a method (or two) that works best for you and your household. Wes and his family use different ways to help them stay on track with their budget. Earlier in their marriage, they used the tried and true spreadsheet, but they eventually switched to a money management software to track their expenses. They also have multiple accounts designated for different things such as savings, vacation, taxes/insurance, holiday shopping, and more. "A budgeted amount is set for each account so when it's time to pay, the money is already saved in the account."
For most families, food (going out to eat and groceries) is one of the main household expenses. Wes and his family are no different. "Our food expense was a weak spot for us. I enjoy eating out for lunch and with my family. This expense quickly adds up, so for us, the best way to control our spending is by using the cash-only method. We're allotted a certain cash amount to spend on eating out together as a family and individually. Once it's gone, it's gone until the next pay period," said Wes. This method has helped them tremendously in this area.

For most people, budgeting takes time to get used to, especially if you're just getting started. Wes has been on this journey for some time now, and has shared what he's learned along the way.
Be flexible. Your budget is not etched in stone. As your family's needs change, so will your budget. Review your budget regularly and make adjustments accordingly.
Budgeting can feel limiting and challenging, but you still want to enjoy life. That's why it's important to plan for rewarding yourself or doing something fun for your efforts.

Giving back. We believe it's important to give back. Whether it's to a non-profit organization, a church, or a family in need, we make it a priority to give at least 10% of our earnings to help others.




If you've been inconsistent with your budget this year or don't have one, now is the perfect time to get your finances in order. Organizing your finances may seem like a daunting task at first, but developing the habit of budgeting will help you better manage your money and reach your financial goals.
Related Articles
Our Community Share How Spending and Financial Goals Have Changed
What Should I Do - Save or Pay Off Debt?